Blood Monitors and Oximeters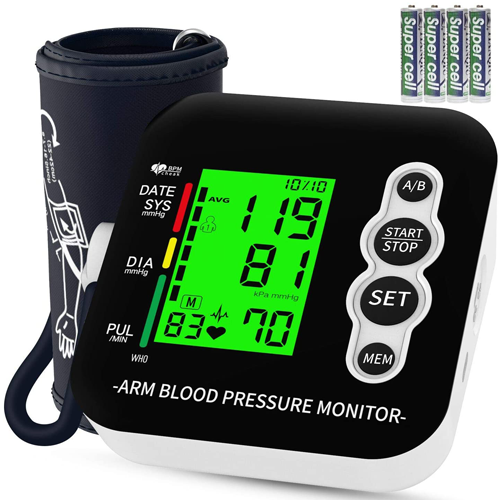 Model Number: X0014C96A1
Type: Digital Automatic Upper Arm Blood Pressure Monitor
Color: White and Black
Material: Plastic
LCD Display: The back-light LCD will change colors based on what range your blood pressure (BP) results display. Blue indicates a healthy BP, Orange indicates a precautionary BP, and Red warns of a BP in a dangerous range.

Double User mode & Large Storage Function:

2 users mode, 198 Memory storage with date & time. switch between two users to automatically store memory function.